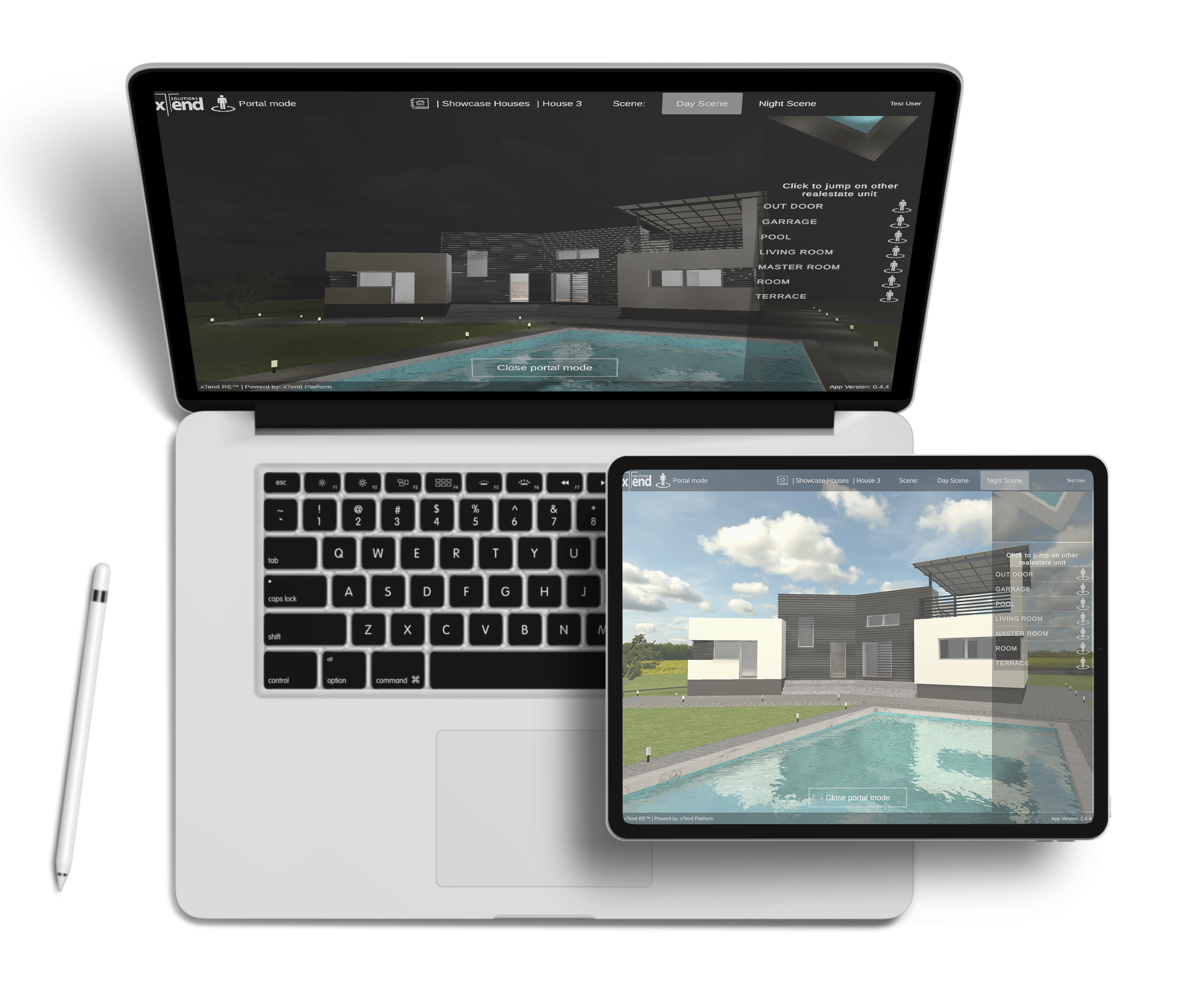 [About]
Real Estate Visualization and Marketing
[About]
Real Estate Visualization and Marketing
xTend is a next-generation proptech solution for property visualization and real estate marketing, which moves the boundaries of the sales process into virtual space.
Real estate investors and developers can showcase their new construction properties – inside and out, even before they are built. Meanwhile, home buyers and commercial property customers can use virtual reality to see their new place from the smallest interior detail to how it fits in its surroundings.
xTend comes with multiple options for property marketing, from full customization and branding on the platform to easy showcasing of yet-to-be-built assets on fairs, in marketing campaigns, and more. 
The platform also provides a new sales channel which allows for mass sales and helps accelerate purchase decision making and increasing sales pipeline closure rates. 
[Benefits]
Your New and Advanced Marketing and Sales Tool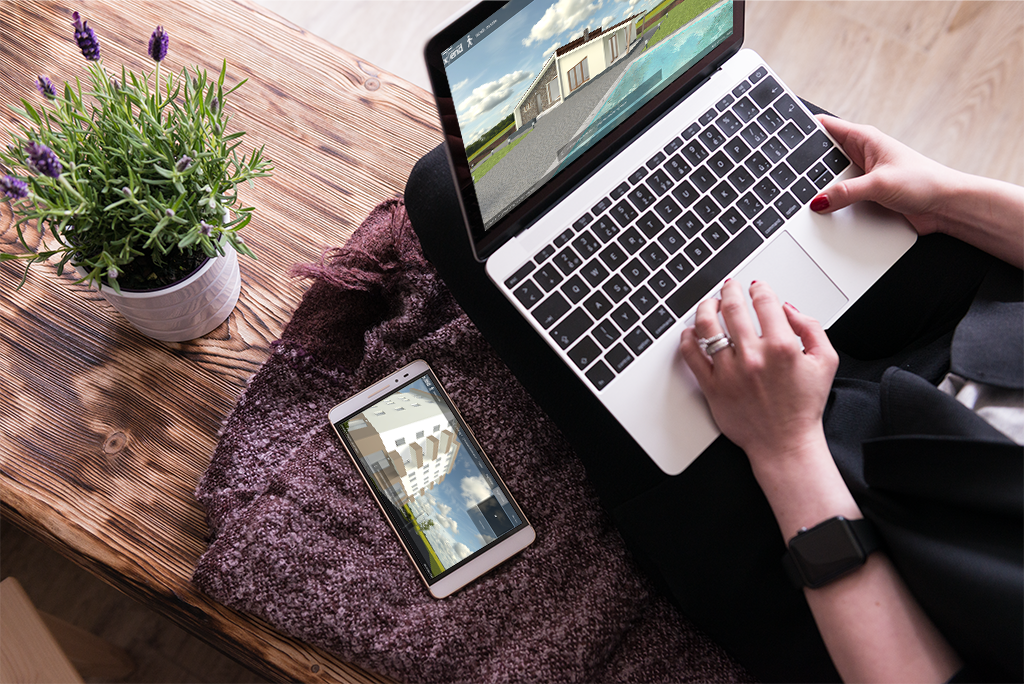 [Visualization]
Visualizing Residential and Commercial Property – Inside and Out
xTend visualizes various types of real estate based on your documentation and personalization requirements, all the way from property exterior and its surroundings down to every part that your customers want to see once they open the door to take a virtual tour.
[The App]
xTend App for Your Clients
Your clients can easily download and install the xTend RE (Real Estate Expo) app from marketplaces and just as easily register and use it on any device.
The app is tailored for real estate property customers to whom you can present their future home or commercial property in a way that they can appreciate it as if it was a real-life tour.
Your customers can easily download the app from app stores and install it on their devices, whether they are using Windows, Mac, Android, or iOS.
To use the app and see your company's data and assets, users need to register and create a profile.
After successful registration, your customers can explore your offer through an easy-to-use interface.
[Platform]
Marketing, Analytics and Sales
Branding

Branding matters, so you can add all the basic visual material and brand data that your customers can connect you with while using the app.

Catalog Management

Use specialized tools on the client portal to smoothly change images, titles, and descriptions of your real estate, and manage availability statuses.

Lead Management

Allow your customers to access your real estate content in private by inviting them via email, or generate public access codes for anyone to use.

Analytics

Track all relevant data, including key behavioral parameters of your customer base and stay up to date with your real estate popularity.
[One stop shop]
What Do You Get From Us?
New Sales Channel
All your real estate projects, digitalized and available through xTend RE apps for your sales team to use on your NEW SALES CHANNEL.
Photo Renders
Photo renders that you will need for your marketing, website, and social media channels.
Video Renders
Raw video renders and stunning and ready-to-use video clips for your marketing team.
Brochures
Printable or PDF brochures because, after all, there are still moments when you will need to have those.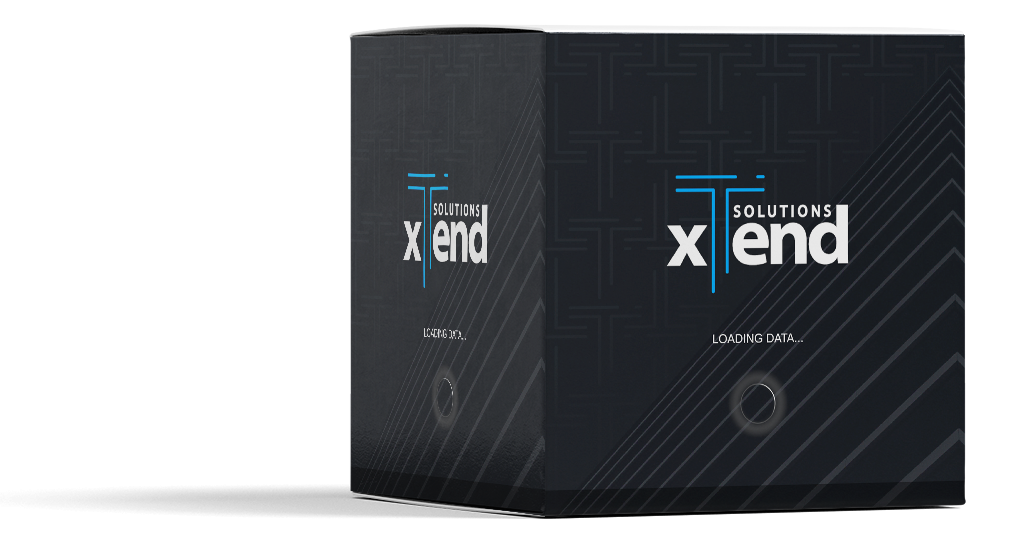 Be Among the First to Have a Next-Generation Tool!
Feel free to contact us via email to get access to the product demo, set up a meeting, and get answers to any questions you might have.